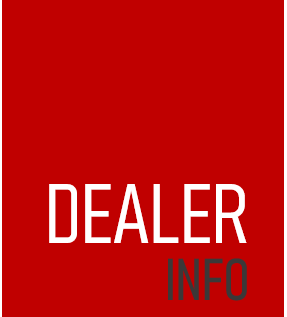 EUROPE - NORTH AMERICA - AUSTRALIA - ASIA
We appreciate your interest in selling ACTA NON VERBA products.
We are looking for authorized dealers and resellers of our products all over the world.

WE SEARCH THESE SHOPS AND SELLING PLACES
Network of stores focused on sports & outdoor
Individual stores in the capital cities focused on sports & outdoor
Individual stores in large and medium-sized cities
Guns & Ammo Stores
Online shops focused on sports & outdoor, guns & ammo, knives or tactical equipment
Affiliate Program vendors
WE OFFER
A world-class perspective brand
High-quality and perfectly processed products
Lifetime warranty
Support at sales points (presentation materials, stands, showcases)
Marketing events in your region
Marketing events at sales points
Merchandise
Access to the B2B interface
Priority Order Processing
Very attractive wholesale discounts
Motivation sales programs
Natural rewards


For more information please contact use
+420 735 751 750, +420 736 288 504
doul@anvknives.com
---
CZECH REPUBLIC & SLOVAKIA
Velice si ceníme vašeho zájmu o prodej našich produktů.
Stále hledáme autorizované dealery a prodejce našich produktů po celém světě a na všech kontinentech.
HLEDÁME TATO PRODEJNÍCH MÍSTA
Sítě kamenných prodejen orientovaných na sport a outdoor
Jednotlivé kamenné prodejny nebo eshopy
Kamenné prodejny zbraní, střeliva nebo taktického vybavení, kdekoli v celé České a Slovenské Republice
Internetové obchody bez kamenných prodejen s orientací na zbraně, nože, taktické vybavení nebo outdoore
Prodejce ANV Afiliate programu

NABÍZÍME
Perspektivní značku světové úrovně
Kvalitní a perfektně zpracované produkty podpořené doživotní zárukou
Podporu na prodejních místech v podobě prezentačních materiálů, stojanů, vitrín
Marketingové akce ve Vašem regionu
Marketingové akce na prodejních místech
Merchandising
Přístup do B2B rozhraní
Přednostní vyřízení objednávek
Velmi atraktivní velkoobchodní marže
Motivační prodejní programy
Naturální odměny

Pro více informací nás prosím kontaktujte
+420 735 751 750, +420 736 288 504
doul@anvknives.com