M311 SPELTER TOPO/BROWN GRIP – KYDEX SHEATH
Code:
ANVM311-009
Product detailed description
Více než 5 měsíců vývoje společně s účastníky zahraničních vojenských misí a členy 221.Základny bojového letectva Armády České Republiky.
Agresivní design, perfektní ergonomie, špičkové materiály a nejlepší technologie. To je nový armádní bojový a survival nůž M311 SPELTER.

Vývoj tohoto nože probíhal ve spolupráci se speciálním týmem Armády České Republiky, pod vedením Podplukovníka Radka Pilaře z 221. Základny bojového letectva AČR ze které odlétají všechny vojenské kontingenty do zahraniční.
Součástí týmu byli nejen účastníci několika misí v Afganistanu, Iráku nebo Mali, ale také specialisté na bojový výcvik a vybavení.
Výsledkem spolupráce je bojový a survival nůž, vyrobený z nejlepších materiálů a za použití špičkových technologií.
Modelové označení nože M311 odkazuje jednak na speciální mezinárodní jednotku "311th Air Expeditionary Advisory Squadron" (311th AEA), působící nejen v Afganistanu, jejíž součástí byli čeští vojáci, ale také na hrdou, slavnou a odvážnou 311. Československou Bombardovací peruť RAF, působící za druhé světové války v Anglii.
Kódové označení SPELTER si pak sami vojáci zvolili jako poctu speciálnímu týmu českých výsadkářů, který v dubnu 1944 seskočil nedalo Náměště nad Oslavou a nesl stejné kódové označení.
Dnes nože M311 SPELTER používají někteří členové speciálních sil AČR, tzv. JTACs (letečtí návodčí), kteří hluboko v týlu nepřítele navádějí palbu z letadel a vrtulníků na strategické cíle.
Nože M311 najdete také ve výbavě pilotů českých Mi-24 Hind a palubních střelců na těchto helikoptérách.
M311 SPELTER slouží momentálně v misích v Afganistanu, Mali, Iráku a Litvě.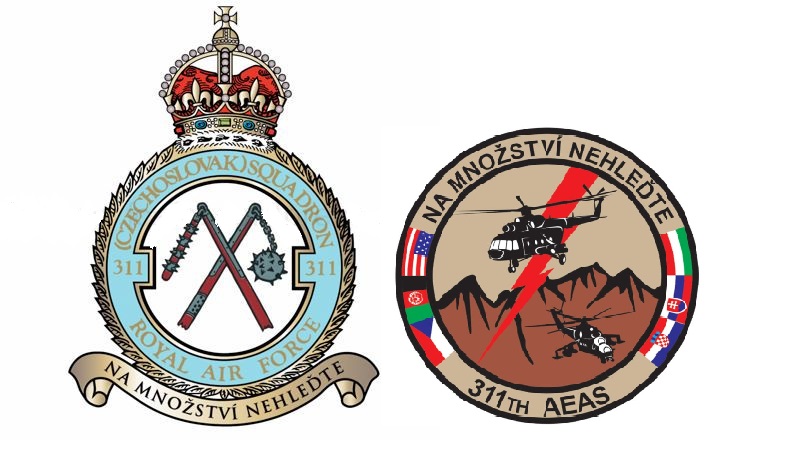 Varování
Všechny nože odcházejí z naší továrny špičkově nabroušené a extrémně ostré. Buďte opatrní při rozbalování a následné manipulaci s nožem. Hrozí poranění.
Přiložený Paracord má nosnost 280 Kg (550 Liber). Myslete na to při zacházení s ním.
Nože nepatří do rukou dětem. Ukládejte svůj nůž mimo dosah dětí.
Additional parameters
| | |
| --- | --- |
| Category: | MILITARY & TACTICAL |
| Warranty: | Lifetime |
| Best Use: | Military & Tactical |
| Blade Style: | ANV Swedge |
| Lock Type: | Fixed Blade |
| Left / Right - handed: | Left / Right |
| Method of Clamping: | Vertical / Reverse |
| MATERIALS: | ___________________________________ |
| Blade material: | Elmax |
| Blade hardness: | 60 HRC |
| Handle material: | Micarta |
| Sheath material: | Kydex |
| COLORS & FINISH: | ___________________________________ |
| Blade color: | DLC Satin Black |
| Handle color: | Black |
| Sheath color: | Black |
| DIMENSIONS: | ___________________________________ |
| Length of Knife: | 280 mm / 11 inch |
| Lenght of Blade: | 120 mm / 4,7 inch |
| Length of Handle: | 110 mm / 4,3 inch |
| Length of Sheath: | 260 mm / 10,2 inch |
| Total Length: | 280 mm / 11 inch |
| Thickness of Blade: | 5 mm / 0,2 inch |
| Thickness of Handle: | 24 mm / 0,9 inch |
| WEIGHT: | ___________________________________ |
| Weight of Knife: | 284 g / 10 oz |
| Weight of Sheath: | 102 g / 3,6 oz |
| Total Weight: | 386 g / 13,6 oz |
| CAMPATIBILITI: | ___________________________________ |
| PALS: | Compatible |
| MOLLE: | Compatible |
| LASER CUT Compatible Smazat položku BLADE - TECH: | Compatible |
| BLADE - TECH: | Compatible |